[two_third]
With a combined 40+ years of professional database, engineering, and software consultation experience, C4 can manage the most challenging database projects. Our extensive know-how enables us to provide a unique range of services including:
[list style="circle"]
Database Health Checkups from C4 Database Management. – Learn More>>
Interface & cancer registry implementations Learn More>>
Configuration and administration of a wide range of databases including but not limited to SQL 7, 2000 – 2012
Maintenance solutions including monthly subscription services,
Backup strategies and disaster recovery and data corruption fixes
Troubleshooting and performance enhancement services
Database specification, purchase management, and creation
Migrations and hardware & software upgrades
Support services: ongoing or as much as required until your team is up to speed
[/list]
In addition to our services – which we can provide on-site or remotely – C4 can also train your staff to take over database administration if preferred. We can structure a Service Level Agreement for support, then as requested, append hours of training when staff is available to take over database management.
Whatever your specific database administration or interface development need is, C4 is there to serve you.  We strive to be the flexible partner that businesses needs in times of change or growth.  So CALL US TODAY to discuss your business needs.
[/two_third]
[one_third_last][testimonial name="Sherri Kimmelshue" website="Pathology Sciences Medical Group" company="Business Manager"]
"C4 understands the ever changing business responsibilities facing laboratories and is committed to providing solutions where budget and true resolution are the priority. C4's experience and response to patient care are why we became a client." [/testimonial][/one_third_last]
[divider type="image"]
[raw][one_third]
Server & Database Config
[framed_image]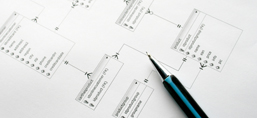 [/framed_image]
Get your server and database set up right…the first time! Recognizing the inherent challenges of proper MS SQL Server database software installation, C4 provides the services you need to assure that's it's done correctly
[more link="/our-services#install-config"]LEARN MORE[/more]
[/one_third][one_third]
Database Health Checkup
[framed_image]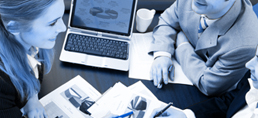 [/framed_image]
C4 Database Management provides a service we call "Database Health Checkups." We created this service because we noticed a trend with our customers: most delays they experienced in running reports or calling up customer billing information could be dramatically reduced.
[more link="/health-check"]LEARN MORE[/more]
[/one_third][one_third_last]
Interface Implementation
[framed_image]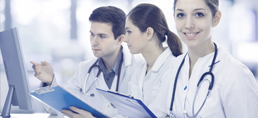 [/framed_image]
Need to implement new LIS interfaces into your pathology specimen tracking or billing systems? We've got you covered. C4 offers interface implementation services and we are flexible in our approach.  You can have us manage them all or share the burden with your team for an expanded workforce that fits your situation.
[more link="/our-services#application"]LEARN MORE[/more]
[/one_third_last]
[/raw]