C4 Database Management realized that some common needs were not being provided in parts of the IT community: quality installation and maintenance of MS SQL Databases, and LIS interface management and implementation. To fill these needs, we serve our customers with IT services and support with a focus on detail & efficiency and we strive to demonstrate this in all aspects of customer interaction and service delivery.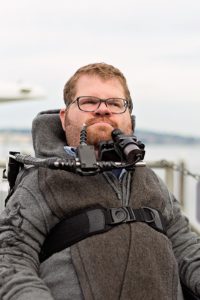 Todd@SolutionsByC4.com
206.794.1524
Todd Stabelfeldt – Founder and CEO
Todd Stabelfeldt is an entrepreneur and computing technology expert. His primary computing focus is database administration and how data effectively integrates into front-end programs and reporting engines. He is the founder and CEO of, C4 Database Management, a company that primarily serves clinical and anatomical pathology labs and hospitals with ongoing database maintenance and special projects like SharePoint migrations.
Todd has consulted for both anatomical and clinical pathology labs across the Western United States as well as hospitals. He's advised on LIS enhancement and management: Corepoint interface implementations, ADT, results, order entry, billing, Powerpath, Kronos, Meditech and Cortex upgrades, migrations, and systems management projects.
Todd is also a C4 quadriplegic. During his decades-long struggle for increased independence, he has become a noted expert in technologies for the spinal cord-injured.  Sharing his unique insights, Todd regularly contributes to usability testing efforts for technology companies in product development to help shape better hardware and software functionality. He has been a featured keynote speaker at WWDC, Apple's Worldwide Developers Conference; as well as featured in several online publications such as CNN Money, NBCNews, Cupertino Times, Think Leaders IBM Blog and noted by Stuart Varney on Fox Business News. Mr. Stabelfeldt holds an AOS in Software Development from RCH Technical Institute. He currently resides in the Puget Sound region of Washington with his wife Karen and two sons.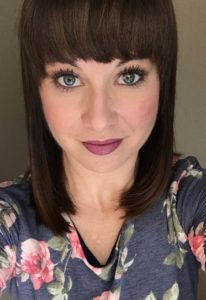 Emily@SolutionsByC4.com
615.496.9607
Emily Warren – Director of Operations
Director of Customer Service and Operations, Emily Warren, has over 15 years of experience in LIS systems-based IT management that she brings to C4's service capabilities. She manages a wide range of client needs including assessing and implementing LIS system enhancements: upgrades, interfaces, custom reports and more. Her knowledge of multiple LIS systems, active directories, and related hardware and software enable her to deliver thorough and high quality service to C4's customers.
Ms. Warren oversees internal C4 operations and sales management tasks as well. She considers customer needs and collaborates with C4 management on developing solutions that will address the continually changing needs of the C4 client base. Additionally, Ms. Warren supervises the internal production management system to plan project implementations and balance workloads for the team.
Early on, Ms. Warren worked in a pathology lab where she learned hands-on how they operate. Now, she extends beyond her professional life to help others as a board member of the Christmas for the Children Charity. This labor of love raises money to provide a good Christmas to children in need and includes golf tournament and notable musical act events she helps manage each year.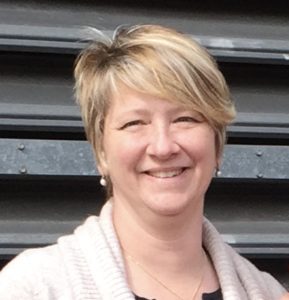 Karen@SolutionsByC4.com
610.504.0850
Karen Stabelfeldt – Director of Public Relations
Karen Stabelfeldt is a management professional with over 25 years experience in organizational leadership.  She is an active participant in sharing this experience through education and community involvement. Having worked in diverse multicultural settings has allows her to quickly adapt and provide a positive influence in challenging environments.
Karen's career has been primarily focused on logistics and asset management.  Over the years, she has worked in many locations expanding her awareness of cultural requirements and localized standards.  These projects have required strong communication skills and an ability to collaborate with different types of participants and contractors in the process.
Her passion is to seek opportunities to share her knowledge and support the instruction of others.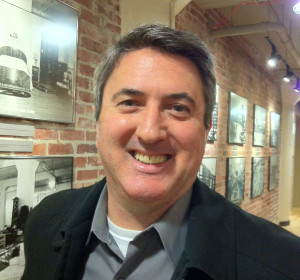 Mark@SolutionsByC4.com
206.883.4117
Mark Salow – Director of Marketing
Director of Marketing, Mark Salow, has over 20 years of digital media, marketing and creative agency experience to leverage in communicating C4's company vision and service offering. His primary focus is on Web communications: site pages, email campaigns, and social media initiatives. In these efforts, he combines C4's brand strategy with a focus on ROI assuring that limited budgets get maximum promotional impact.
Mr. Salow also manages traditional marketing projects for the firm such as collateral creation and live business events.  He advises overall company strategy and then follows through on the essential vendor and project management tasks required to execute the company's marketing plans.
He also contributes creatively on projects as a copywriter and editor and is a published author and early adopter of on-demand publishing models. Online, he has created and maintained several blogs and social media pages.