C4 Database Management realized that some common needs were not being provided in parts of the IT community: quality installation and maintenance of MS SQL Databases, and LIS interface management and implementation. To fill these needs, we serve our customers with IT services and support with a focus on detail & efficiency and we strive to demonstrate this in all aspects of customer interaction and service delivery.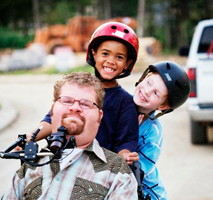 Todd@SolutionsByC4.com
206.794.1524
Todd Stabelfeldt – CEO
Todd was born in 1979 and when he was about 4 his father died in a motorcycle accident when coming home from work. Four years later in the summer of 1987, Todd then 8, and his cousin were playing with some antique rifles owned by his deceased father. Todd was accidentally shot in the chin and his spinal cord severed. As a boy growing up with quadriplegia, Todd and his family managed as best they could. Todd's mother Gwen, did not allow him to dwell on his disability. She told him he would be allowed to stay at home only until he was 20 years old. Todd learned at a very young age to not let his disability stop his dreams. He attended public school, became a Natural Helper, and started attending college classes at 16.
A week after turning 18, Todd got his first job as a software developer for a medical software company based in Seattle. Todd worked for the same medical software company for 15 years becoming Vice President of Operations. Today, Todd is a very successful businessman and is now founder and CEO of C4 Model Services as well as being the founder ofThe Todd Stabelfeldt Foundation (non profit 501-C3).
Todd's has a real passion for helping others whose situation is similar to his and speaking to businesses, hospitals, colleges, schools, churches, conferences, etc. about his story and overcoming challenges. Todd is a real source of inspiration, compassion, and honesty.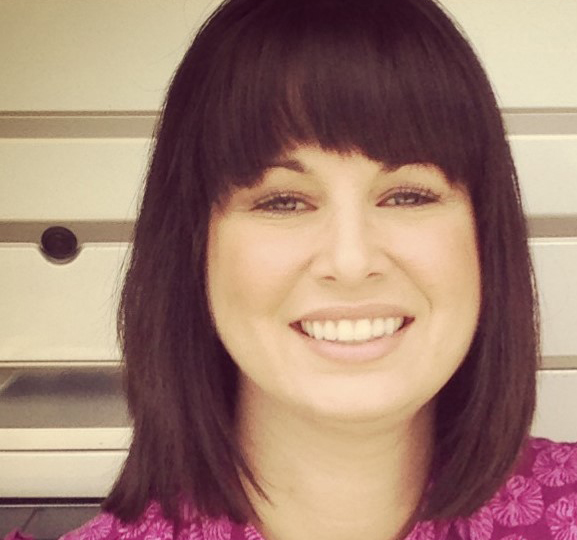 Emily@SolutionsByC4.com
615.496.9607
Emily Warren – Director of Customer Service and Operations
Director of Customer Service and Operations, Emily Warren, has over 15 years of experience in LIS systems-based IT management that she brings to C4's service capabilities. She manages a wide range of client needs including assessing and implementing LIS system enhancements: upgrades, interfaces, custom reports and more. Her knowledge of multiple LIS systems, active directories, and related hardware and software enable her to deliver thorough and high quality service to C4's customers.
Ms. Warren oversees internal C4 operations and sales management tasks as well. She considers customer needs and collaborates with C4 management on developing solutions that will address the continually changing needs of the C4 client base. Additionally, Ms. Warren supervises the internal production management system to plan project implementations and balance workloads for the team.
Early on, Ms. Warren worked in a pathology lab where she learned hands-on how they operate. Now, she extends beyond her professional life to help others as a board member of the Christmas for the Children Charity. This labor of love raises money to provide a good Christmas to children in need and includes golf tournament and notable musical act events she helps manage each year.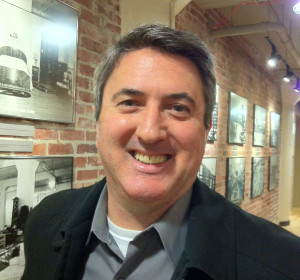 Mark@SolutionsByC4.com
206.883.4117
Mark Salow – Director of Marketing
Director of Marketing, Mark Salow, has over 20 years of digital media, marketing and creative agency experience to leverage in communicating C4's company vision and service offering. His primary focus is on Web communications: site pages, email campaigns, and social media initiatives. In these efforts, he combines C4's brand strategy with a focus on ROI assuring that limited budgets get maximum promotional impact.
Mr. Salow also manages traditional marketing projects for the firm such as collateral creation and live business events.  He advises overall company strategy and then follows through on the essential vendor and project management tasks required to execute the company's marketing plans.
He also contributes creatively on projects as a copywriter and editor and is a published author and early adopter of on-demand publishing models. Online, he has created and maintained several blogs and social media pages.